Premier: A 5K Virtual Run at the Great Wall of China Marathon 2022-Autumn! (October 16,2021)
For the first time in the past 20 years,and for the first time in the Autumn 2022,we add the Virtual Run 5K at the Great Wall of China Marathon 2022-Autumn besides the normal race of marathon,half marathon and 10K and 5K.

Our purpose is to let the whole world to see how also so nice it is to run in the beautiful autumn in Beijing.And we would also have the LIVE Stream that you can see how the worldwide runners do their best on the wall,while you chase and run together with them at your home.
And we set up only 5K Virtual Run,in order that we let the parents with their kindergarden babies and all the school students from elementary to the university and the aged can best enjoy the magnificant and the historical Great Wall.

And after your 5K Virtual Run,we would deliver the finisher medal to the virtual race participants all over the world from the second day on October 31,2022 from China to your home! It would be your best Christmas Gift for your 2022!

You can register ONLY from one of our best cooperators in USA:
https://www.active.com/beijing-beijing/running/distance-running-races/the-great-wall-of-china-marathon-autumn-2022


Once you have anything unclear during your registration,please write to us,we work 24 hours every day for all our world runners.
run@greatwallmarathon.com.cn
By the way,if you would like to join the most active daily communication about the Great Wall of China Marathon and the Roof of the World Marathon,please add Yifan Zhu on facebook.
 
http://www.facebook.com/yifan.zhu.946

Follow us on

Guihua Zhu Follow us on

Great Wall of China Marathon(GWCM)


greatwallmarath

greatwallmarathon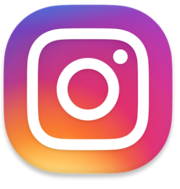 yahoo groups


Thank you very much for your greatest attention and your greatest efforts!
Useful: The Total List of the Great Wall of China Marathon and the Roof of the World Marathon 2021/2022/2023
Beijing Hotline:+86-15101680346

 

---The Previous News---

Please Contact for the details:

run@greatwallmarathon.com.cn

greatwallmarathon_japan@yahoo.co.jp

Our Official website in Beijing:

http://www.greatwallmarathon.com.cn/

Our supporting website in Tokyo Japan