The Stunning Video for the Champion of the Great Wall of China Marathon 2021! (October 5,2021)

Chris May participated the 20th Great Wall of China Marathon,which was held on May 1st,2021 in Beijing.He became the champion for the marathon for men.His result is 4:57:00!
He is extremely happy that he got such a good result!

What happened when we interviewed Chris? We got the stunning video of Christ! We have been considering for quite a long time whether we should publish this video or not.Today,we decide to show it to the worldwide runners first on April 30,2022 at the official hotel in Beijing when most of the runners would be the ones who make their first overseas trip to China for the marathon after the difficult 2020 and 2021, then we would publish the video after May 1st,2022!

Two days ago,Chris May told us that he had given our contact to his friend who would like to run the Great Wall of China Marathon 2022!
Here we just release the screen shot of the video of Mr.Christopher May!



For the worldwide runners who would see the first time open of China in 2022,please register the Great Wall of China Marathon 2022 from ACTIVE.COM,one of our long-term and reliable cooperators in the USA!
https://www.active.com/beijing-northernchina/running/distance-running/the-21st-great-wall-of-china-marathon-2022

Thank you all very much and have a very nice day!
 
By the way,if you would like to join the most active daily communication about the Great Wall of China Marathon and the Roof of the World Marathon,please add Yifan Zhu on facebook.
 
http://www.facebook.com/yifan.zhu.946

Follow us on

Guihua Zhu Follow us on

Great Wall of China Marathon(GWCM)


greatwallmarath

greatwallmarathon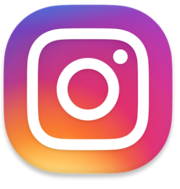 yahoo groups


Beijing Hotline:+86-15101680346

 

---The Previous News---

Please Contact for the details:

run@greatwallmarathon.com.cn

greatwallmarathon_japan@yahoo.co.jp

Our Official website in Beijing:

http://www.greatwallmarathon.com.cn/

Our supporting website in Tokyo Japan