WANTED: Hotel Room Share in Beijing for the Great Wall of China Marathon 2021-Autumn (September 27,2021)

According to Miss.Halyna yesterday,the online reservation for the 4-star official hotel MERCURE BEIJING ZHONGGUANCUN has reached from 800CNY to 1200CNY per night.

Please first have a look at the official hotel we introduced in details last year:

http://www.greatwallmarathon.com.cn/news1/news2012.html

Last week,the hotel manager phoned us and offered us the standard room price 680CNY.Every year,we always provide the hotel room share service for our runners.So the final price would be 340CNY for each runner if you would like the share.

Please write to let us know,and we would send your names to the hotel manager,and your hotel room would be kept .And then you pay to the hotel front desk directly when you arrive in Beijing.

So in your email or your short message by Wechat(see the picture down below),please write to tell us the exact date you would like to check in and check out.We would pair the runner for you.
run@greatwallmarathon.com.cn
greatwallmarathon@yahoo.com

Thank Miss.Halyna and thank all the runners every day!
By the way,if you would like to join the most active daily communication about the Great Wall of China Marathon and the Roof of the World Marathon,please add Yifan Zhu on facebook.
 
http://www.facebook.com/yifan.zhu.946

Follow us on

Guihua Zhu Follow us on

Great Wall of China Marathon(GWCM)


greatwallmarath

greatwallmarathon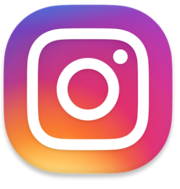 yahoo groups


Beijing Hotline:+86-15101680346

 

---The Previous News---

Please Contact for the details:

run@greatwallmarathon.com.cn

greatwallmarathon_japan@yahoo.co.jp

Our Official website in Beijing:

http://www.greatwallmarathon.com.cn/

Our supporting website in Tokyo Japan