A German Magazine to GWCM2016(October 14,2015)
A German Magazine is going to report about the 15th Great Wall of China Marathon to be held on May 1,2016.We are deepening the cooperation. The magazine would become a friendship ribbon linking the German people and Chinese people.
We welcome the similar cooperation with all the worldwide runners,all the worldwide companies, we looking forward to meeting you all at the start line of the Great Wall of China Marathon on May 1st,which has been serving as the best bridge between Chinese people and all the world runners and the world people in the past 15 years.
When the magazine is published in Germany,we would have the detail report about this for all our world runners!


Best Selected Optional Tours of the Great Wall of China Marathon on May 1,2016
The official Online Application of the Roof of the World Marathon 2016:


ROWM:Two Itineraries for the Roof of the World Marathon on May 6 and May 8, 2016(June 18,2015)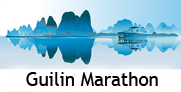 A Best Selected Tour for Runners to Guilin Marathon 2016New!
We are the organizers and race directors of the three unique marathon races in China,if you have any questions during your sign-up,please feel free to write email to us below.We work 24 hours every day and 7 days a week.Thank you all very much from all our hearts for your greatest support!
Beijing Hotline:+86-15101680346

 

---The Previous News---

Please Contact for the details:

greatwallmarathon@yahoo.com greatwallmarathon_japan@yahoo.co.jp

Our Official websites in Beijing: http://www.greatwallmarathon.com.cn/

Our supporting website in Tokyo Japan