Good News: Guilin Marathon 2015 Welcome You!(October 4,2015)
This is the Sunday morning of October 4,2015,and next Sunday morning on October 11,2015,the first Guilin Marathon along the Li River would be held.We become very excited!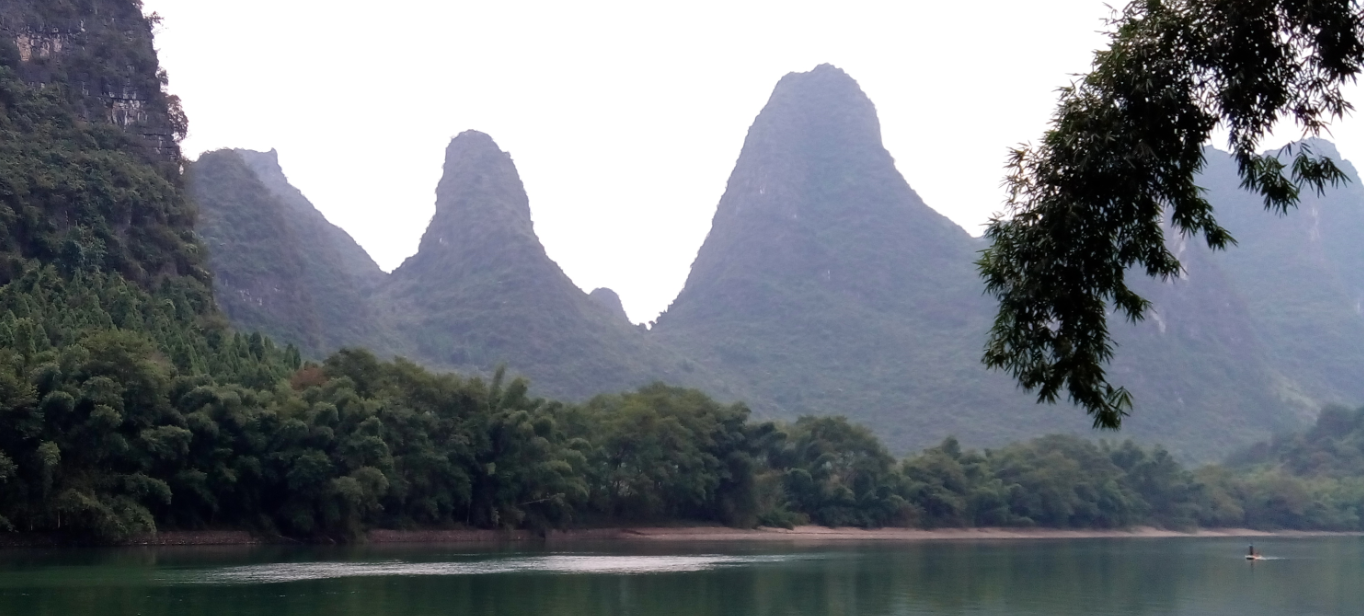 Up till yesterday evening,we have finished making the arrangement of the service along the 42KM course along the Li River.This is the first Guilin Marathon,and we would use the one-to-one service for our runners.
Along the 42K full marathon course,runners would be running along the Li River,running through the unique Guilin hills as what you see in the above picture,also you would past the local villages,the orange frield,and the flower field,the bamboo paths.
The application fee is 198USD,or 1200RMB,we especially would like to stress that the very nice hotel room in downtown Guilin city,and airport/train station pick-up to the hotel on October 10 and all the breakfast,lunch(including the dinner the night before) are included in the application fee.
You can sign up by making the phone call to us at 15101680346 or fill in the following Online Application,and we believe you would have a very very wonderful time at Guilin Marathon.
The sign-up deadline extends to October 9,2015!
The Official Online Application of Guilin Marathon 2015: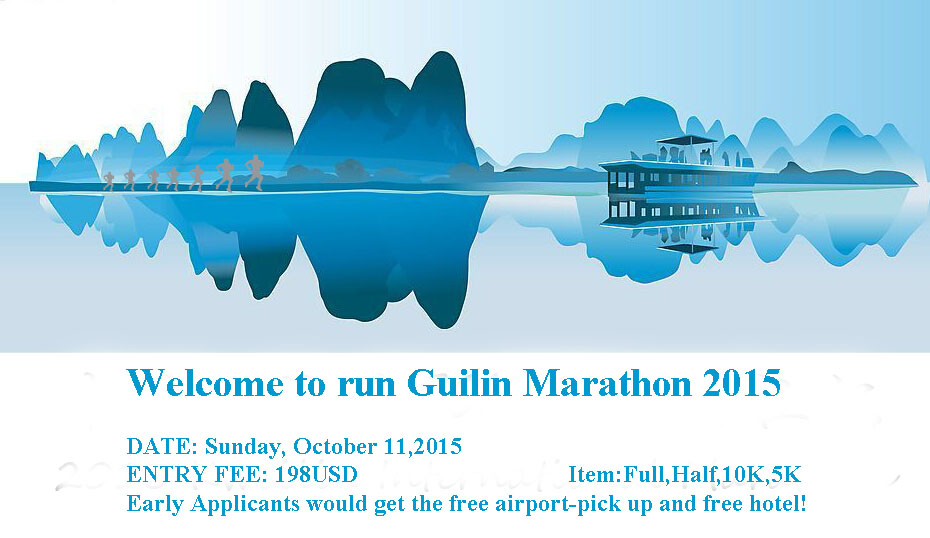 http://greatwallmarathon.com.cn/guilin_marathon_application_form_online.htm

A Best Selected Tour for Runners to Guilin Marathon 2015New!


Best Selected Optional Tours of the Great Wall of China Marathon on May 1,2016
The official Online Application of the Roof of the World Marathon 2016:


ROWM:Two Itineraries for the Roof of the World Marathon on May 6 and May 8, 2016(June 18,2015)
We are the organizers and race directors of the three unique marathon races in China,if you have any questions during your sign-up,please feel free to write email to us below.We work 24 hours every day and 7 days a week.Thank you all very much from all our hearts for your greatest support!
Beijing Hotline:+86-15101680346

 

---The Previous News---

Please Contact for the details:

greatwallmarathon@yahoo.com greatwallmarathon_japan@yahoo.co.jp

Our Official websites in Beijing: http://www.greatwallmarathon.com.cn/

Our supporting website in Tokyo Japan