China to Move its Capital(December 29,2014)
Our Chinese government is planning to move its capital Beijing to another city in southern China.
Part of the Great Walls we have been using is in Beijing.We cannot carry the Great Walls to the new capital.:)
What if Beijing would no longer be the political center and transportation center of China?
Great Wall of China Marathon(GWCM) would be keep on moving forward year by year.However,we will also set our new office in the new Chinese capital,too.
We are making the preparation for this.Please see our move through our news last week.

Best News:GWCM Team Meet You in Shanghai Every Day from January 1,2015(December 23,2014)New!

Good to Know:GWCM Working Base in Southern China from January 1,2015(December 22,2014)New!
Then how about the Roof of the World Marathon?
It is still in Tibet,nothing would be changed there,but we are very happy to say that the new Chinese capital would be over 600KM closer to Lhasa than from Beijing.
We forever love Beijing.We will love our new capital.And we would have more very good news to all our runners about this again in February 2015.
Below are the Applications for the 14th Great Wall of China Marathon on May 1,2015 and the 2nd Roof of the World Marathon starting from May 2,2015 and the Great Wall of China Marathon 2015 Tours.We welcome you to apply one of them or both of them or three of them.We are the Chinese top organizer for both of the races.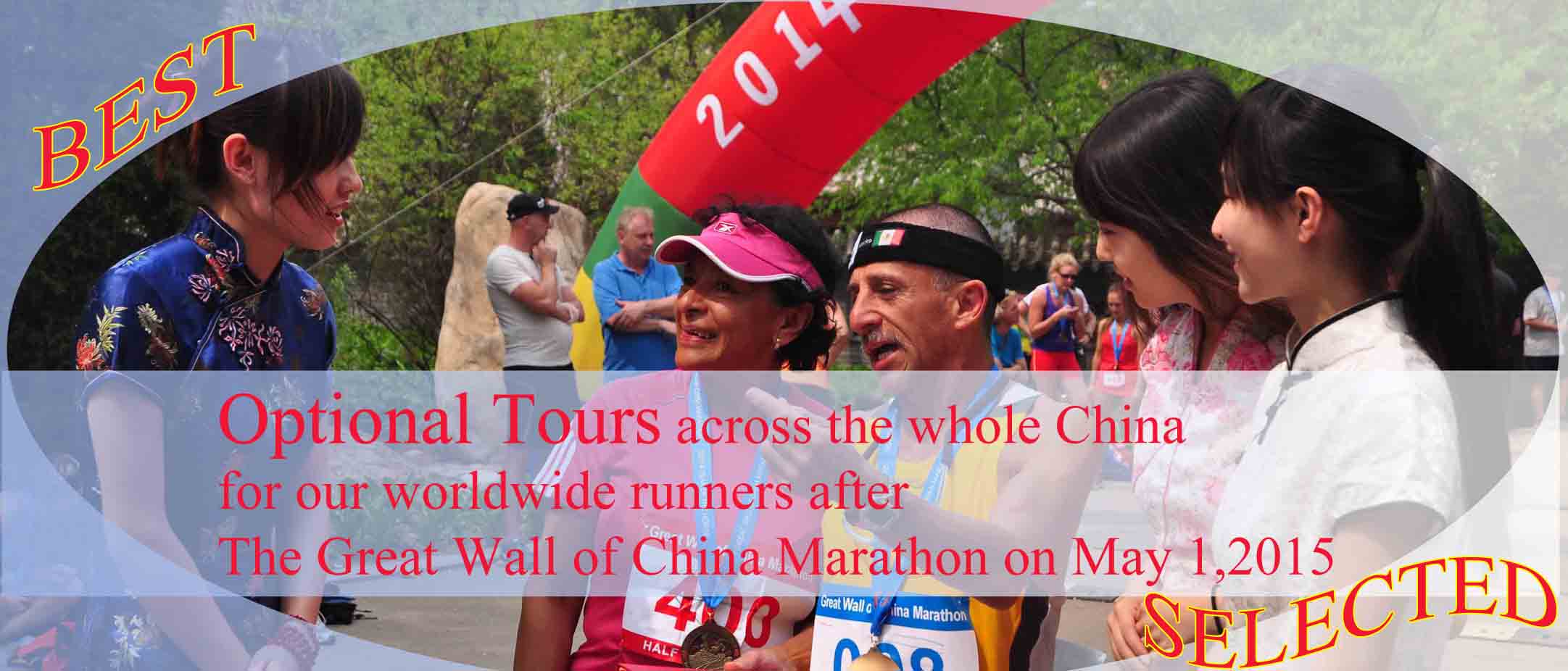 If you have any questions or anything unclear about the application,please feel free to write to us or directly talk with us.We work with French, English,Chinese and Japanese languages for you!
Beijing Hotline:+86-15101680346
May you all,and all your families and all the ones you love have a very Happy New Year 2015!Thank you very much from all our hearts!
Online Application for Great Wall of China Marathon 2015: http://www.greatwallmarathon.com.cn/application2015.htm
---The Previous News---
Please Contact for the details: greatwallmarathon@yahoo.com greatwallmarathon_japan@yahoo.co.jp market@beijingglobalmarathon.com
Our Official websites in Beijing: http://www.greatwallmarathon.com.cn/ http://www.beijingglobalmarathon.com/greatwallmarathon/jp/index.html
Our supporting website in Tokyo Japan http://www.greatwallrun.com