Free download of the HD Videos of GWCM2013 and GWCM2014 Starts from Today(November 19,2014)
If you decide to run the Great Wall of China Marathon on May 1,2015,we suggest you to become the A GWCM GOLD MEMBER.
Then soon from today,you can begin to download the 4-hour long HD clips about the Great wall of China Marathon on May 1,2013 and the Great Wall of China Marathon on May 1,2014,together with more than 1500 HD photos of all the world runners.
And you can even download the HD video clips of over 2 hours and more than 2000 photos that we will film for all the worldwide runners at the Great Wall of China Marathon on May 1,2015!
From all these past two years HD videos and photos,you would be able to much understand the Great Walls that you would run.And it would be another way that you can get yourself best prepared to challenge the more than 20,000 countable stairs.
All these are more than 150USD if you by them year by year.
Be a GWCM Wechat Gold Member,you would enjoy much than the free downloading.Please read it below here.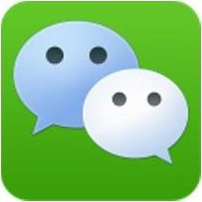 Good News:Be A GWCM WeChat Gold Member (Nov.17,2014)New!
Below are our Online Applications for the 14th Great Wall of China Marathon on May 1,2015 and the 2nd Roof of the World Marathon starting from May 2,2015,We welcome you to apply one of them or both of them.Both marathon races are the same organizer.


Here is our testing webpage of the Roof of the World Marathon,also from which you can apply to run in Tibet.
http://www.theroofoftheworldmarathon.com/index.htm
If you have any questions or anything unclear about the application,please feel free to write to us or directly talk with us.We work with French, English,Chinese and Japanese languages every day for you!
Beijing Hotline:+86-15101680346
Your efforts are highestly appreciated. Thank you very much,all our worldwide runners, from all our hearts for your warmest application every day!
Online Application for Great Wall of China Marathon 2015: http://www.greatwallmarathon.com.cn/application2015.htm
---The Previous News---
Please Contact for the details: greatwallmarathon@yahoo.com greatwallmarathon_japan@yahoo.co.jp market@beijingglobalmarathon.com
Our Official websites in Beijing: http://www.greatwallmarathon.com.cn/ http://www.beijingglobalmarathon.com/greatwallmarathon/jp/index.html
Our supporting website in Tokyo Japan http://www.greatwallrun.com