We Miss Mr.Takakura Ken(November 19,2014)
On the morning of November 18,2014,we got to know that Mr.Takakura Ken passed away.
We just wondered that why it was not known by the media on November 10,2014.We got to know that his family did not want to interrupt the people who like him.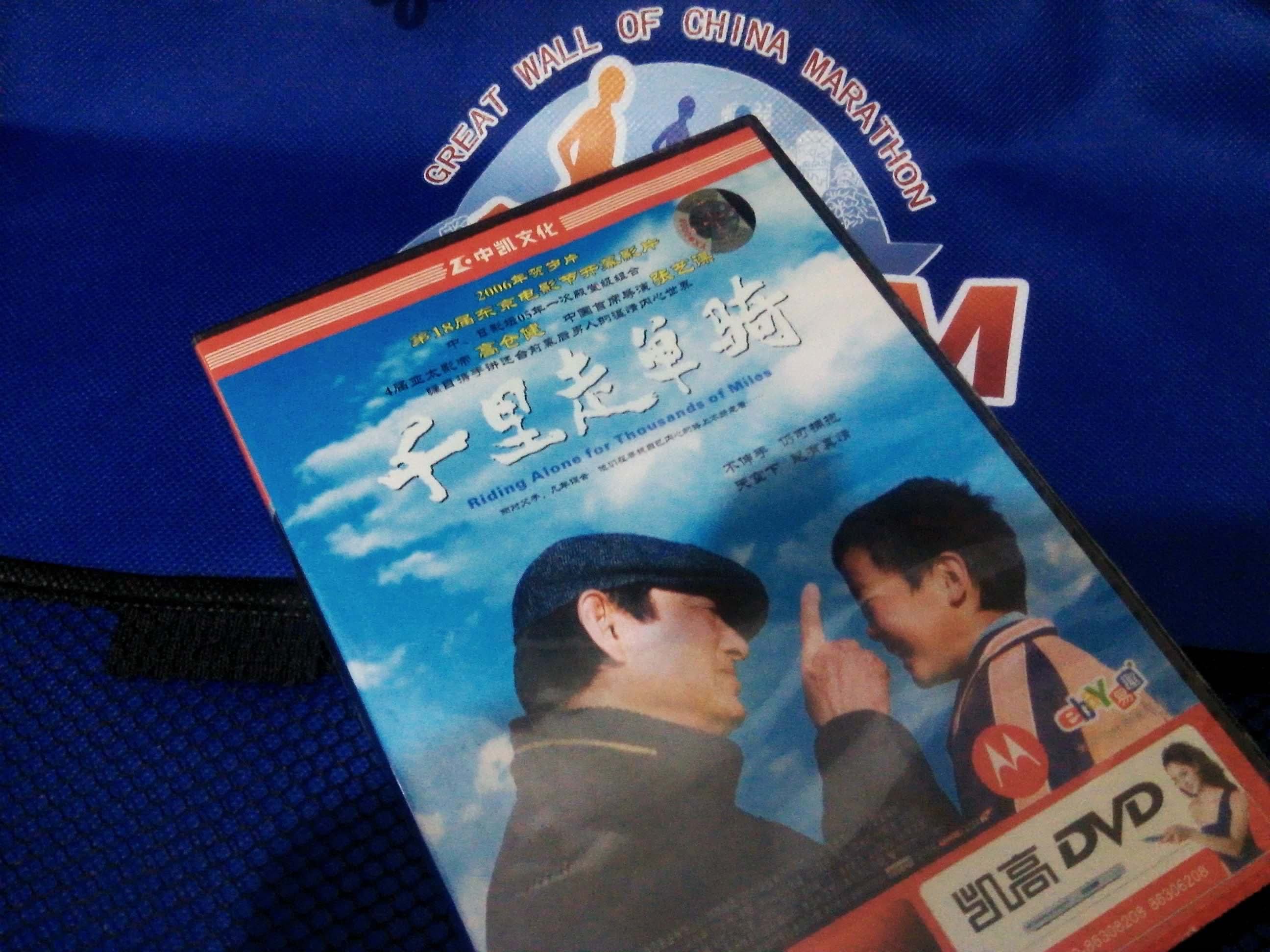 The photo you see now is a film DVD we bought 8 years ago at the Foreign Book Store at Wangfujing Street in Beijing.It is Riding Alone for Thousands of Miles.
This is a film produced together by China and Japan at the border areas of Guizhou Province and Yunnan provice.It is just 180km away southwest from Huangguoshu Waterfall that you could see from the Option 5.
But we know him,not just from 8 years ago,even in 1980,that one of his film called Manhunt was shown in all cinemas in China.
Mr.Takakura Ken is a famous Japanese actor loved by most Chinese people.
Also on September 7,2014,also another very famous Japanese actress and singer Ms.Yamaguchi Yoshiko died.
We have not mentioned all these timely,but we believe we miss them all very much.May all of them live peacefully in heaven.
Below are our Online Applications for the 14th Great Wall of China Marathon on May 1,2015 and the 2nd Roof of the World Marathon starting from May 2,2015,We welcome you to apply one of them or both of them.Both marathon races are the same organizer.


Here is our testing webpage of the Roof of the World Marathon,also from which you can apply to run in Tibet.
http://www.theroofoftheworldmarathon.com/index.htm
If you have any questions or anything unclear about the application,please feel free to write to us or directly talk with us.We work with French, English,Chinese and Japanese languages every day for you!
Beijing Hotline:+86-15101680346
Your efforts are highestly appreciated. Thank you very much,all our worldwide runners, from all our hearts for your warmest application every day!
Online Application for Great Wall of China Marathon 2015: http://www.greatwallmarathon.com.cn/application2015.htm
---The Previous News---
Please Contact for the details: greatwallmarathon@yahoo.com greatwallmarathon_japan@yahoo.co.jp market@beijingglobalmarathon.com
Our Official websites in Beijing: http://www.greatwallmarathon.com.cn/ http://www.beijingglobalmarathon.com/greatwallmarathon/jp/index.html
Our supporting website in Tokyo Japan http://www.greatwallrun.com