China is getting back to normal(May 19,2020)

☆University students in Beijing would be able to go back to their universities from June 6,2020.University students in Beijing have been the volunteers in the past 18 years for all our world runners.
☆Kindgardens in China would be open to the children first from June 2,2020.
☆Gyms,swimming pools,cinemas in China would be open to the public before the end of May 2020.Restaurants actually opened to the public from March 2020.
☆Masks can be bought at any pharmacy all over China.
☆More overseas airlines would increase the flights to China from June 2020,including United Airlines.
☆The 3rd Import Expo would be held in Shanghai China from November 3 to 10,2020.This national exhibition in China is announced today,which,we think, is especially significant.
☆The 50% scenic sports/areas have already opened in China,such as the Forbidden City in Beijing and the Disneyland in Shanghai,not mentioning the Great Walls all opened before the end of April 2020.
The progress above is just a few we picked up,such progress is happening every day in China. So please you all keep your regular training,and we are looking forward to finally meeting you all at the 19th Great Wall of China Marathon 2020/Great Wall of China Marathon 2020 and the Roof of the World Marathon 2020 in late October 2020.

Thank you all very much! We would continue to contact all our runners and provide the convenient service to you all soon.Have a very nice day to you all across the world!

 
http://www.facebook.com/yifan.zhu.946
Follow us on

Guihua Zhu Follow us on

Great Wall of China Marathon(GWCM)

Greatwall Marathon

greatwallmarath

greatwallmarathon

yahoo groups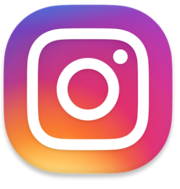 Thank you all very much again from all our hearts for your true-heart support every day!