An Extremely Convenient Family Mart Near Beijing Friendship Hotel for all the World Runners(March 5,2019)
On April 30,2019,all the runners would come to the official Beijing Friendship Hotel to get your race bags.And at 5:30AM on May 1st,2019,our buses for all the registered runners and spectators would depart the Beijing Friendship Hotel to the Great Wall for the 18th Great Wall of China Marathon 2019.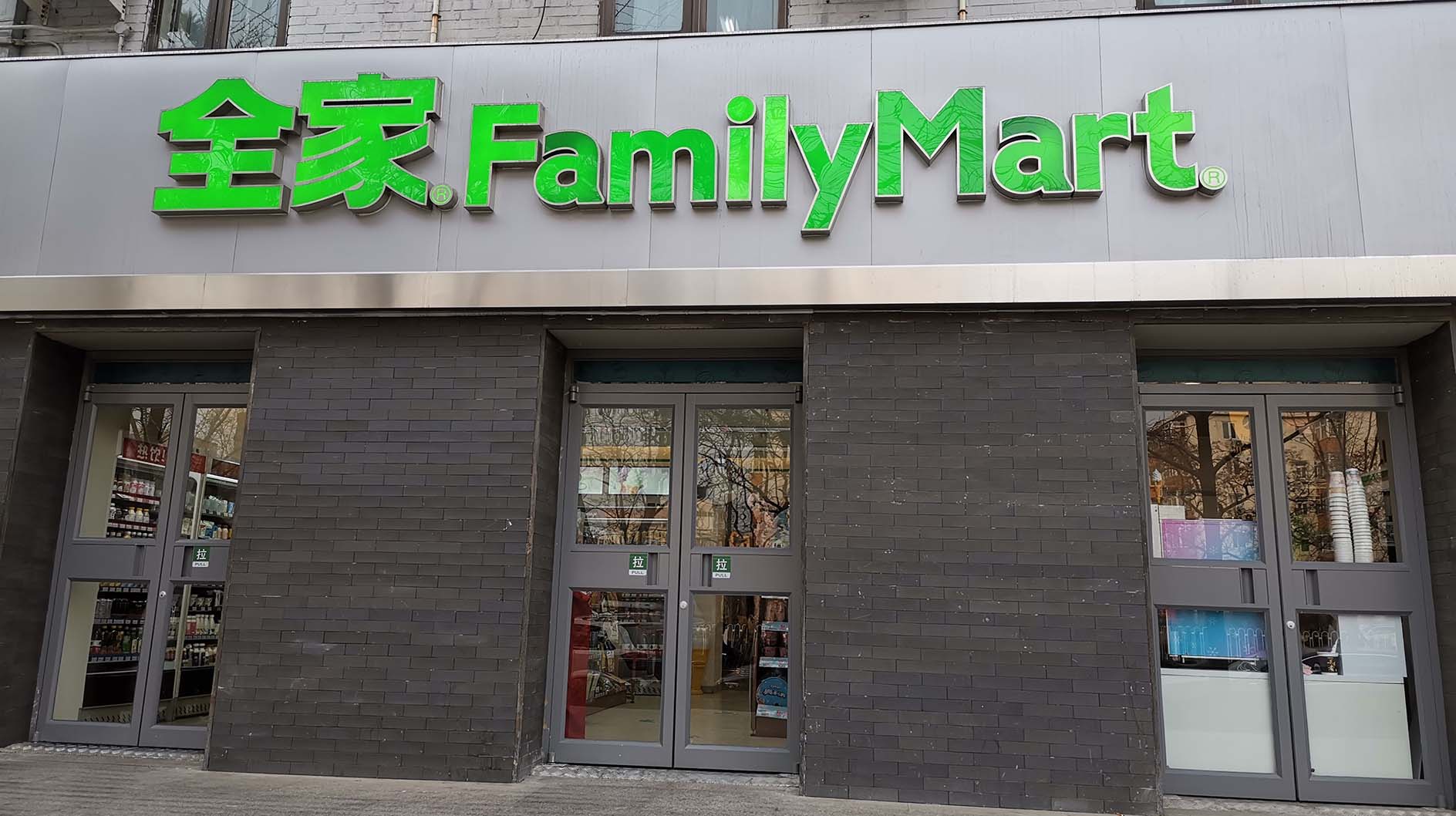 Early this month,we found a new Family Mart is at the left side of the front gate of the Beijing Friendship Hotel.Just about 5-minute walking from the hotel.
The convenient store Family Mart opens 24-hour very day.The photo above was taken by us on March 2,2019.
This Family Mart here dose not looks really special from outside,but it looks extremely pleasant inside.Unlike any other Family Mart in Japan and in China.This one even has a cafe room inside,and there are seats and tables for about 8 to 10 people to drink coffee or to have the food there.
And there are over 500 different kinds of items to sell inside this Family Mart.It could satisfy your breakfast,lunch and dinner and all kinds of drinks and your daily necessities.
We have already told the manager of this Family Mart that on April 30 and May 1st,maybe some of our runners would like to visit this shop.And the shop would prepare more food and drinks on these two days.
If you have not register the the 18th Great Wall of China Marathon 2019,please register via one of our best cooperators ACTIVE.COM,one of the excellent world marathon registration platforms.

For the runners who register via ACTIVE.COM,you would immedately receive the Comformation Letter when you finish paying there.For the runners who use Paypal or Wechat or Alipay,you would receive the Comfirmation Letter in about one to 6 hours after your payment.And here is the registration link:
http://www.greatwallmarathon.com.cn/application2019.htm
Please visit the social media for more update info,too.
http://www.facebook.com/yifan.zhu.946
Follow us on

Guihua Zhu Follow us on

Great Wall of China Marathon(GWCM)

Greatwall Marathon

Thank you all very much again from all our hearts for your true-heart support every day for registering the 18th Great Wall of China Marathon 2019,the Great Wall of China Marathon 2019-Autumn and the Great Wall of China Marathon 2020,which are open now for all the world runners at ACTIVE.COM!


Beijing Hotline:+86-15101680346

 

---The Previous News---

Please Contact for the details:

run@greatwallmarathon.com.cn

greatwallmarathon_japan@yahoo.co.jp

Our Official websites in Beijing: http://www.greatwallmarathon.com.cn/

Our supporting website in Tokyo Japan