Course and Elevation Maps of the Great Wall of China Marathon 2018-Autumn to be open before September 23(September 11, 2018)
This is one of the messages that we released on the social media today.
Happening Now:

1 hour ago,Miss.Wendy Gifford from Canada registered the Great Wall of China Marathon 2018-Autumn via ACTIVE.COM.Thank you very much!If you need any further help,please let us know any time.

The race date is Sunday October 21,2018,one of the most beautiful day in Autumn Beijing.The race has 5K,10K,Half marathon and Marathon.

Due to the Great Wall we would use is a completely newly-opened Great Wall,which is still in its primitive state,and the runners are still registering every day,we do not want to make the GWCM2018-Autumn as difficult as the Great Wall of China Marathon on May 1st annually.So we would release the final race route and the elevation maps some time between September 21 and September 23,2018.And we estimate the full marathon runners would finish the race in about 6 hours.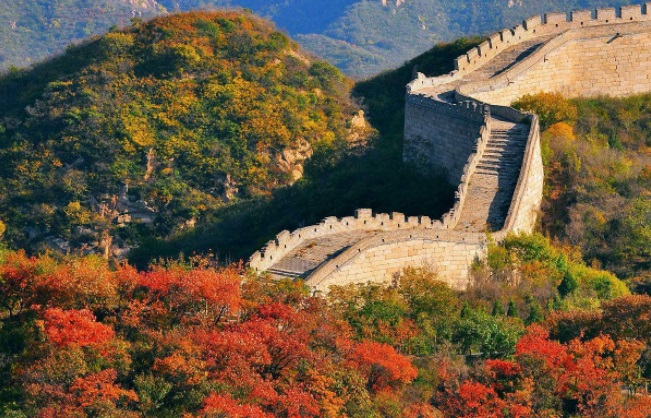 Here is the registration link of the Great Wall of China Marathon 2018-Autumn at the world top marathon registration platform ACTIVE.COM,one of our best cooperators.
https://www.active.com/beijing-beijing/running/distance-running/the-great-wall-of-china-marathon-autumn-2018

If you would register in group,starting from 2 runners,we have the group discount,please write email to us for the separate race entry form.
We work 24 hours every day,If you have anything unclear during your registration,please feel free to write to us,and we would immediately reply you.
run@greatwallmarathon.com.cn

Official Site:
http://www.greatwallmarathon.com.cn/

Please visit the social media for more update info.
http://www.facebook.com/yifan.zhu.946
Follow us on

Guihua Zhu Follow us on

Great Wall of China Marathon(GWCM)

Greatwall Marathon
Thank you very much,all the world runners!