A very useful package for the worldwide runners(February 23,2016)
Before we introduce XIJIANG MARATHON,the 4th unique marathon races founded and directed by us in October this year,we would use the time to talk about a very useful package for the worldwide runners.
David is one of the new runners who are applying to run the 15th Great Wall of China Marathon to be held on May 1,2016.And he told us that he and his girlfriend would come to run together with him.
David asked us about the hotel that he would like to reserve.We mentioned about Shenzhou(Beijing)International Hotel that we have been using all these years.We suggest him to use the Option 3 of Great Wall of China Marathon 2016 Tours.
http://www.greatwallmarathon.com.cn/great_wall_of_china_marathon_2016_tours.htm
In Option 3,the 498USD includes the application fee 250USD,and three-night four-star hotel from April 29 to May 5,2016,and also the airport pick-up and breakfast.etc.
Below are the three unique marathon races founded by us.And if you sign up one of them,then you would be able to run XIJIANG MARATHON 2016 with only 50USD.We will introduce XIJIANG MARATHON tomorrow.
And here is the official Online Application of Guilin Marathin 2016.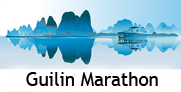 And here are the Official Online Applications of the Roof of the World Marathon,which is the highest altitude marathon in the world!

We as well welcome you to the 15th Great Wall of China Marathon on May 1,2016,one of the most breathtaking,dramatic and difficult marathon on the planet:

If you have any questions during your sign-up,please feel free to write email to us below.Thank you all very much from all our hearts for your greatest support!
Beijing Hotline:+86-15101680346

 

---The Previous News---

Please Contact for the details:

greatwallmarathon@yahoo.com greatwallmarathon_japan@yahoo.co.jp

Our Official websites in Beijing: http://www.greatwallmarathon.com.cn/

Our supporting website in Tokyo Japan