The First Woman to the Roof of the World Marathon 2016(December 28,2015)
Miss.Zhu Yi is a Chinese,she has just finished a full marathon on December 20,2015 in Sorrrento & Postano,in which included overall elevation of 3475m(ups and downs along the mountain roads).Total distance she ran was 44.5km and her score is 04hrs 46min.
Miss.Zhu Yi is the first woman to the Roof of the World Marathon 2016.For entering Tibet,we need the permit from Chinese government,so she would also fly together with other overseas runners from Beijing to Lhasa.And later she would fly back to her home in Shanghai China.
Before the end of 2015,we would also keep the contact with some other overseas runners who would and expect to run the Roof of the World Marathon 2016.
We are the Top Organizer and Race Director of the Roof of the World Marathon,Guilin Marathon and the Great Wall of China Marathon,which has been held in Beijing for 14 years.
Any runners who apply to run any of the three most unique marathon races in China during December 27 to December 31,2015,you would get a free hotel room in Beijing or in LhasaTibet or in Guilin.
And here are the Official Online Applications: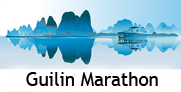 If you have any questions during your sign-up,please feel free to write email to us below.Thank you all very much from all our hearts for your greatest support! A very happy new week to you all!
Beijing Hotline:+86-15101680346

 

---The Previous News---

Please Contact for the details:

greatwallmarathon@yahoo.com greatwallmarathon_japan@yahoo.co.jp

Our Official websites in Beijing: http://www.greatwallmarathon.com.cn/

Our supporting website in Tokyo Japan