The Complete Introduction to Chinese Runners about GWCM(July 10,2015)
Unlike the English website,we have been using our Chinese language channel to introduce the Great Wall of China Marathon to be held on May 1 in the past 14 years.
We started the introduction from May 1,2015 till July 10 every day.We have released the photos,videos of many of our runners,and their results this year.
This is the last piece of news today in Chinese is about our French family,that the mother Marie and the daughter Meili won the No.1 for 5K women(1:16:14)and the son Kevin ranked the second for the 5K for men.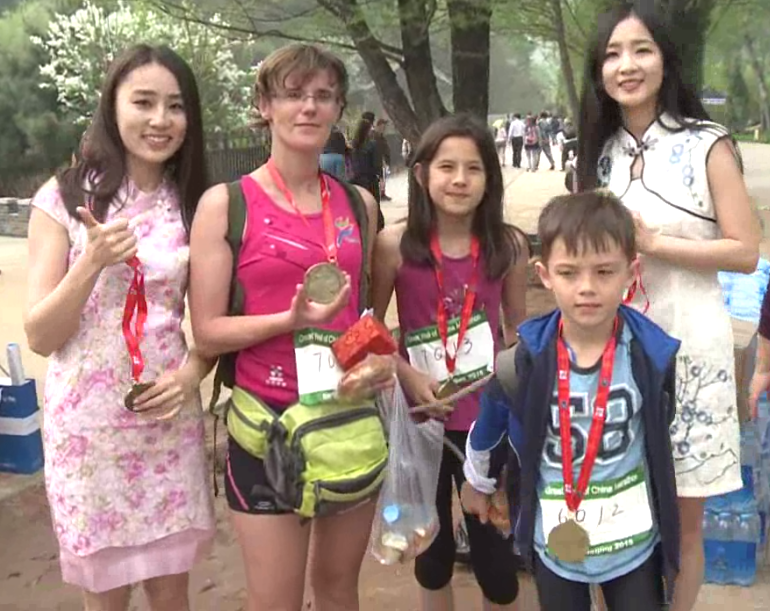 We have also completely told the Chinese runners about the history of Great Wall of China Marathon in the past,and the present situation,and its working direction in the coming days and coming years.
We told that Chinese runners that all the runners from overseas are very excellent runners,and they made their greatest efforts to come to run the most difficult marathon in China on the Great Walls.All the introduction have much moved the Chinese runners.
The Best Chinese runners are joining us for running the 15th Great Wall of China Marathon on May 1,2016,and it is estimated the all the best runners from overseas would compete with the best Chinese runners,especially the full marathon for men.And it is very possible that the male Chinese runners would enter the top three next year.
Most best Chinese runners could not speak English,and they all are looking forward to learning much from overseas runners.And the Great wall of China Marathon on May 1,2016 would become for the first time the best exchange platform between overseas runners and Chinese runners under the very kind and very friendly atmosphere.
We are accepting the application by overaeas and Chinese runners every day.For your application,if you have anything unclear,please feel free to write email to us or call us.We work on Saturday and Sunday!Thank you all very much!
Beijing Hotline:+86-15101680346

 

And here is the Official Homepage of the Roof of the World Marathon(ROWM).

http://www.theroofoftheworldmarathon.com/index.htm

 

---The Previous News---

Please Contact for the details:

greatwallmarathon@yahoo.com greatwallmarathon_japan@yahoo.co.jp market@beijingglobalmarathon.com

Our Official websites in Beijing: http://www.greatwallmarathon.com.cn/ http://www.beijingglobalmarathon.com/greatwallmarathon/jp/index.html

Our supporting website in Tokyo Japan