5K:Course Map for Great Wall of China Marathon 2015 (February 5,2015)
Today,you would see the 5K Course Map for Great Wall of China Marathon 2015.
Because the Great Walls was repaired,and we did a little bit change comparing to the course map of 5K that we used last year.
Please first download this map into your computer,and then you can enlarge this map in your computer to check how you run on the Great Walls.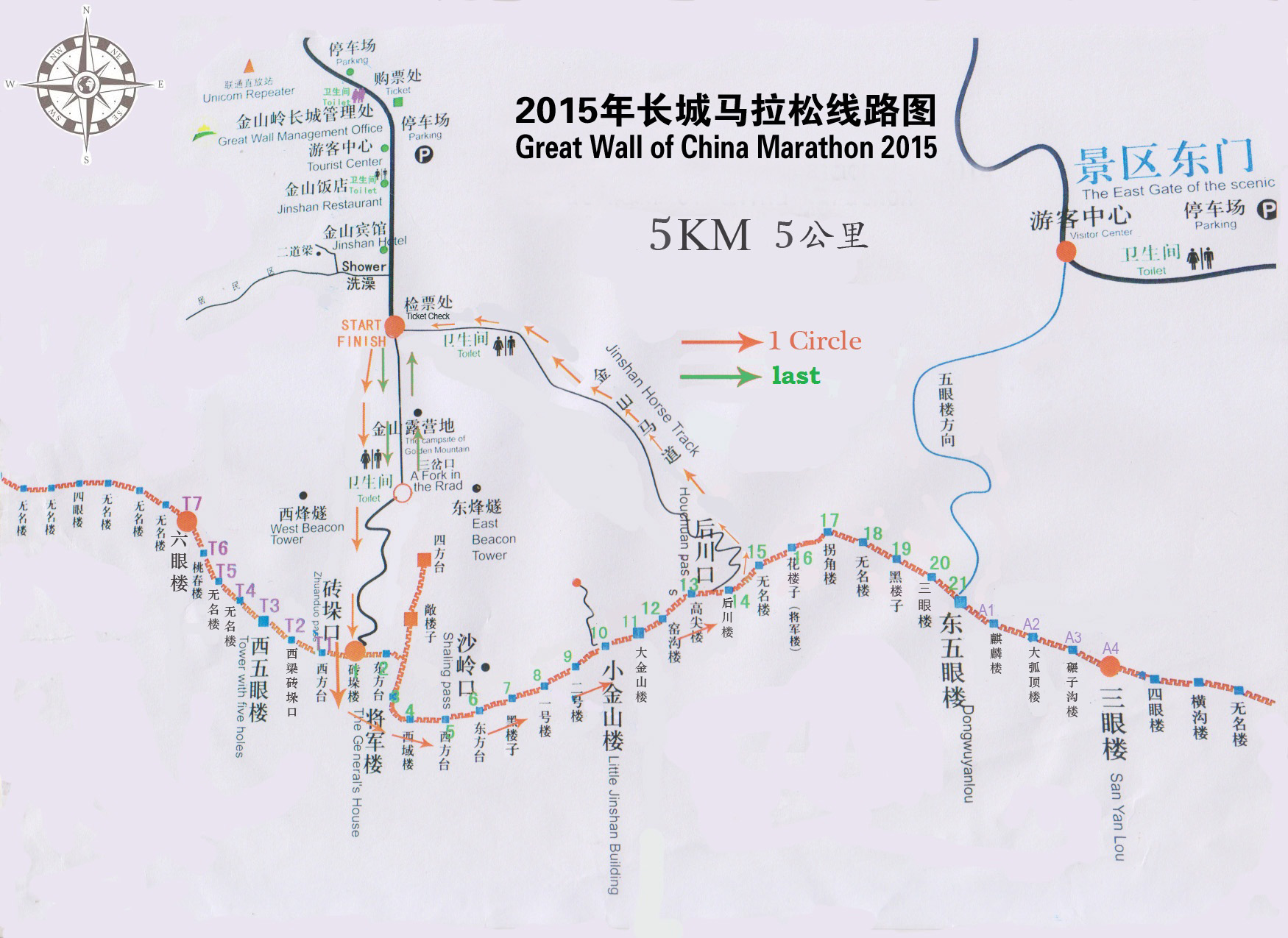 http://greatwallmarathon.com.cn/images/gwcm2015/great_wall_of_china_marathon_2015_course_map_5k.jp

Ticket Check-Zhuanduo Pass-Houchuan Pass-Jinshan Horse Track-Ticket Pass-A Fork in the Rrad(三叉口/Sanchakou)-Ticket Pass
Below here are the watch towers in the course map.
The Video in Youtube: http://youtu.be/19Z-yYKKBGs

The Video in Tudou: http://www.tudou.com/programs/view/MroOXusvMm0/
You can see the watch towers that you would run according to the course map.
The 5K is especially good for any people to run from the age of 3 to the age of 70.And every year,many children often choose to run this course.

Good News:The Best Present for Your Children(Dec.19,2014)
For anyone who do not often do any running in your daily life can choose this course.
This is also very good for anyone who are interested to have a taste of running on the Great Walls.
On February 6,we would introduce the course map of FUN RUN 8.
Below are the Applications for the 14th Great Wall of China Marathon on May 1,2015 and the 2nd Roof of the World Marathon starting from May 2,2015 and the Great Wall of China Marathon 2015 Tours.We welcome you to apply one of them or both of them or three of them.We are the Chinese top organizer for both of the races.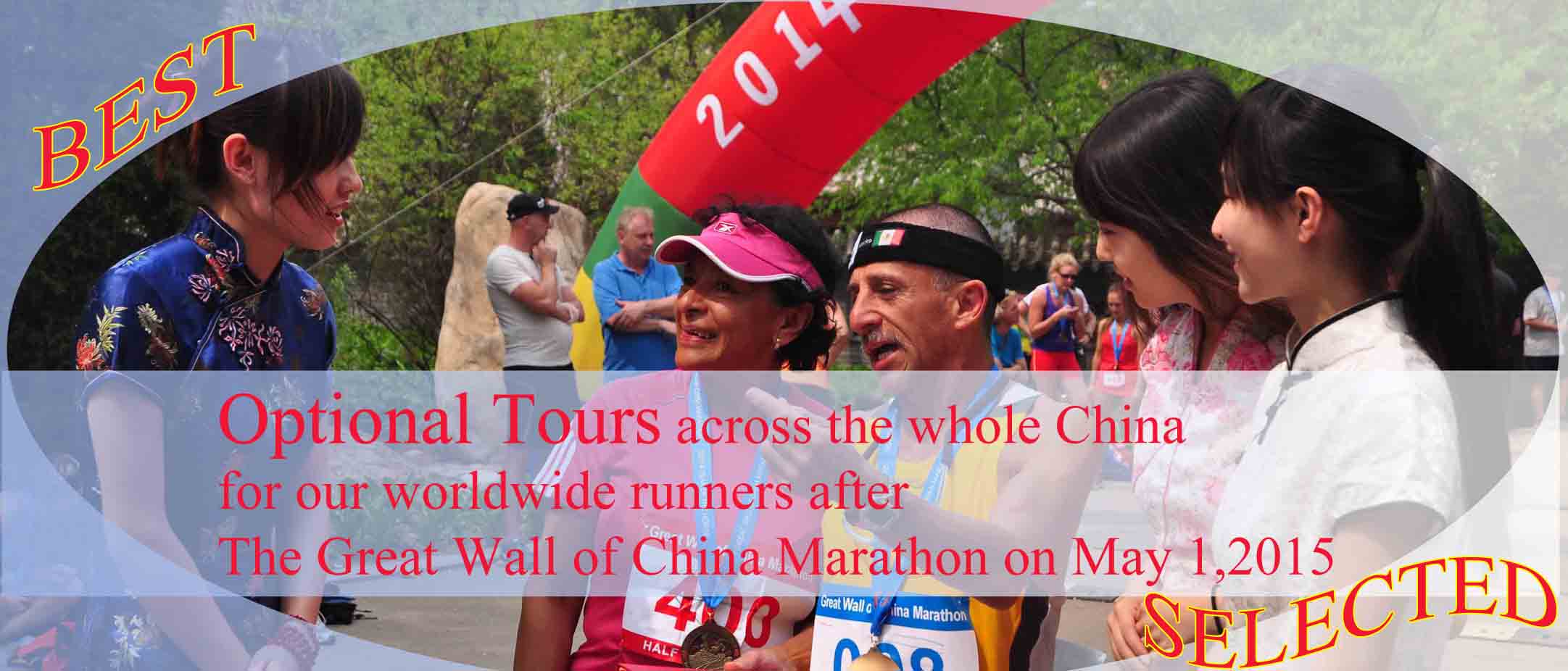 If you have any questions or anything unclear about the application,please feel free to write to us or directly talk with us.We work with French, English,Chinese and Japanese languages for you!
Thank you so much from all our hearts for your warmest application and your greatest efforts!
Beijing Hotline:+86-15101680346
Online Application for Great Wall of China Marathon 2015: http://www.greatwallmarathon.com.cn/application2015.htm
Online Application for Great Wall of China Marathon 2016: New! http://www.greatwallmarathon.com.cn/application2016.htm
The Official Homepage of the Roof of the World Marathon:
http://www.theroofoftheworldmarathon.com/index.htm
---The Previous News---
Please Contact for the details: greatwallmarathon@yahoo.com greatwallmarathon_japan@yahoo.co.jp market@beijingglobalmarathon.com
Our Official websites in Beijing: http://www.greatwallmarathon.com.cn/ http://www.beijingglobalmarathon.com/greatwallmarathon/jp/index.html
Our supporting website in Tokyo Japan http://www.greatwallrun.com