Happy Christmas 2014 Today(December 25,2014)
Late last night,that was the Christmas Eve,a German lady applied to run the half marathon at the Great Wall of China Marathon on May 1,2015.
She is the first runner who applied in this Christmas season.We will tell you her name at the proper time,and we believe that most runners would feel surprised,especially the runners who ran the Great Wall of China Marathon on May 1,2014.
Well,today is the Christmas Day,a so happy holiday,so happy day,only once a year.We here would like to invite you to enjoy a new video published today about the Christmas.It the Christmas songs. and dance.
The first song in this video is the German Christmas song.From this video,you could feel the feelings of happiness from us and from Chinese people!
http://v.youku.com/v_show/id_XODU2MTQ0NTA0.html
Tomorrow we will tell you three male runners,who will run the Great Wall of China Marathon on May 1,2015.
During this Christmas and New Year Seasons,we have no holiday,and we work every day,we answer your questions timely and process your application any time every day.
Below are the Applications for the 14th Great Wall of China Marathon on May 1,2015 and the 2nd Roof of the World Marathon starting from May 2,2015 and the Great Wall of China Marathon 2015 Tours.We welcome you to apply one of them or both of them or three of them.We are the Chinese top organizer for both of the races.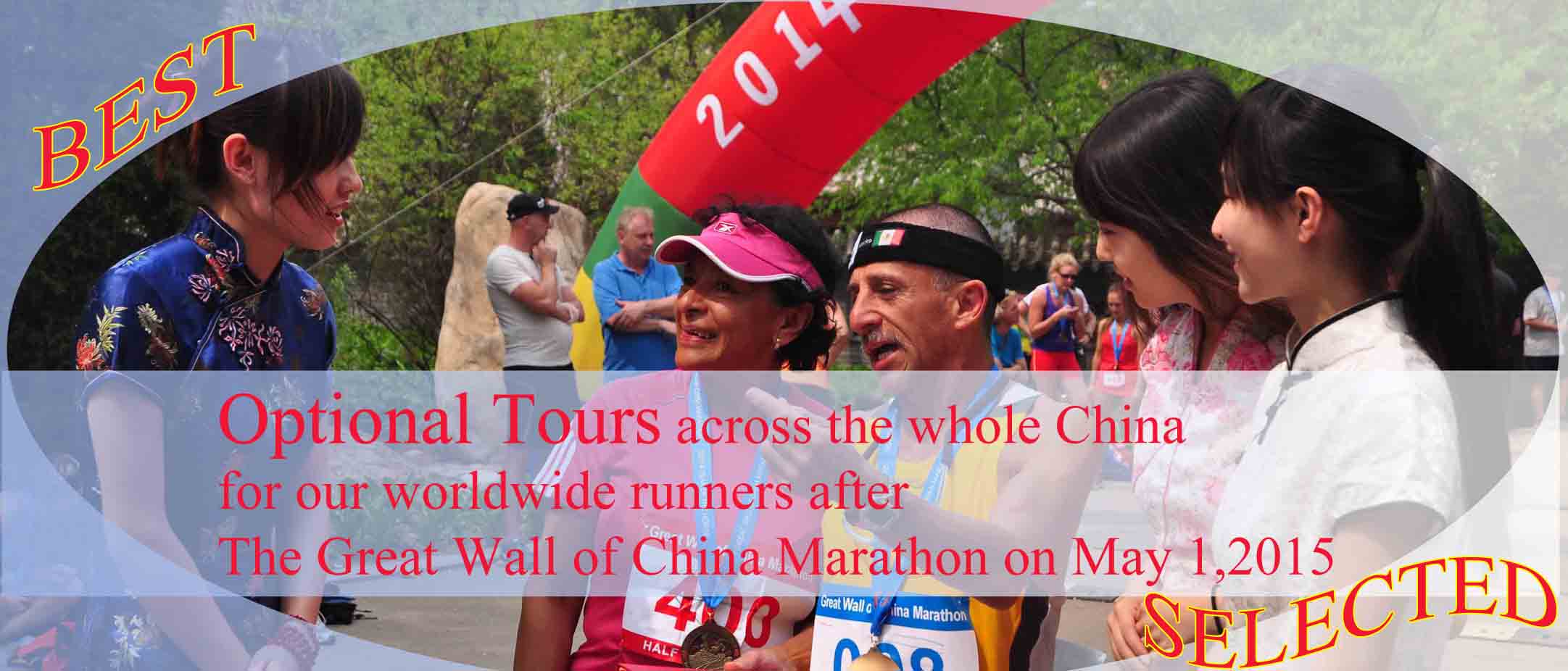 If you have any questions or anything unclear about the application,please feel free to write to us or directly talk with us.We work with French, English,Chinese and Japanese languages for you!
Beijing Hotline:+86-15101680346
May you all,and all your families and all the ones you love have a very Happy Christmas today !
Online Application for Great Wall of China Marathon 2015: http://www.greatwallmarathon.com.cn/application2015.htm
---The Previous News---
Please Contact for the details: greatwallmarathon@yahoo.com greatwallmarathon_japan@yahoo.co.jp market@beijingglobalmarathon.com
Our Official websites in Beijing: http://www.greatwallmarathon.com.cn/ http://www.beijingglobalmarathon.com/greatwallmarathon/jp/index.html
Our supporting website in Tokyo Japan http://www.greatwallrun.com