Agricultural Bank of China Serves for You(December 18,2014)
Today,we have officially opened our bank account at Agricultural Bank of China.So it would be another very new channel for our worldwide runners to make the payment to Great Wall of China Marathon(GWCM) to be held on every May 1,and also to the Roof of the World Marathon 2015.
In our all news to our worldwide runners,our bank account at Bank of China are mostly mentioned and suggested to all our worldwide runners from June 2013.And it is still our essential bank account today.
You can see the history here:

Very Useful & Important:The Complete Info about our Bank Accounts for you to make the payment for Great Wall of China Marathon on May 1,2015(Sept.27,2014)New!
From March 2014,we opened our Alipay,and in November 2014,we opened our Paypal account.
As for the Agricultural Bank of China,we found that it has the closest business contact with Western Union,we hope this new channel could help a little bit for our runners who use the service of Western Union.
We have our company bank account at ICBC,the largest one in China,and we have not mentioned it here much,it only serve for our worldwide sponsors to the Great Wall of China Marathon(GWCM).
We are doing our best and making our greatest efforts for our worldwide runners and worldwide companies,and all these bank accounts mentioned above totally serve Great Wall of China Marathon on May 1,2015 and for the Roof of the World Marathon 2015.
Below are our Online Applications for the 14th Great Wall of China Marathon on Motay 1,2015 and the 2nd Roof of the World Marathon starting from May 2,2015 and the Great Wall of China Marathon 2015 Tours.We welcome you to apply one of them or both of them or three of them.We are the Chinese top organizer for both of the races.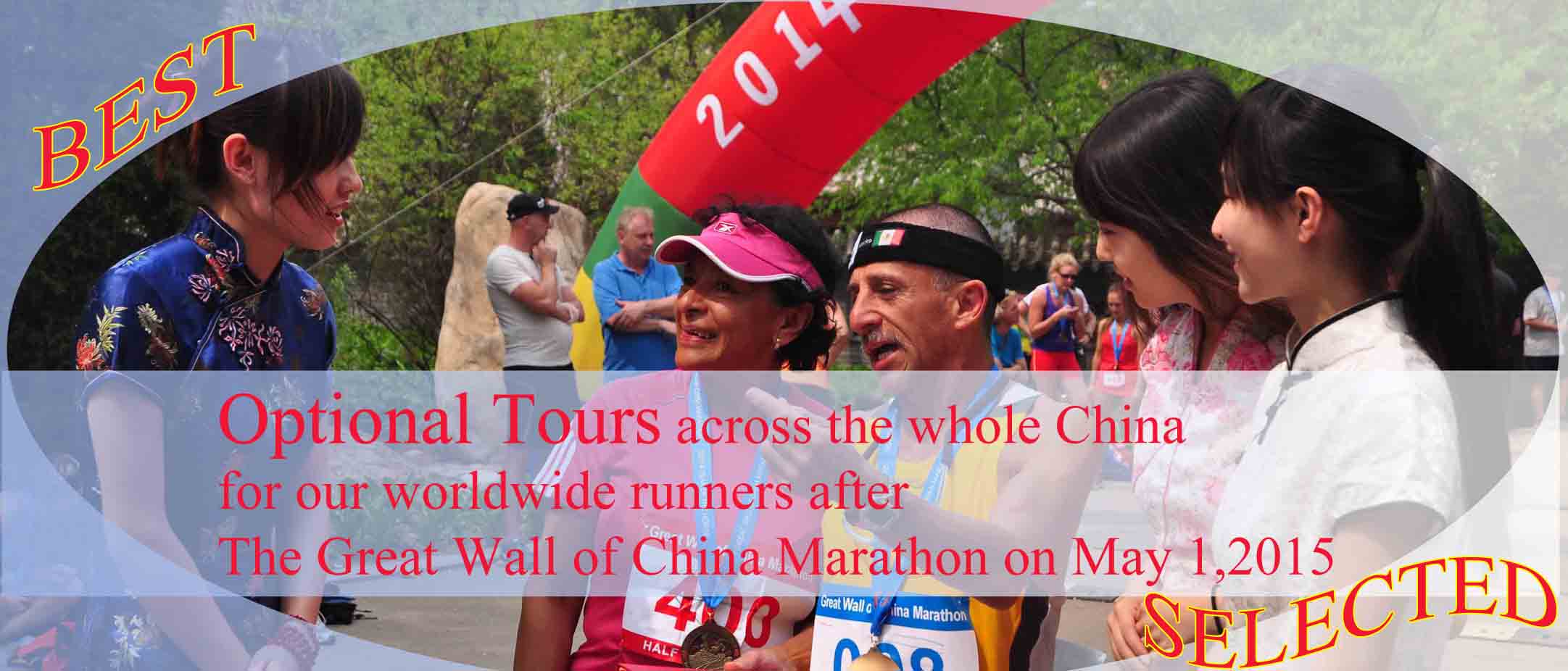 If you have any questions or anything unclear about the application,please feel free to write to us or directly talk with us.We work with French, English,Chinese and Japanese languages every day for you!
Beijing Hotline:+86-15101680346
Thank you all very much from all our hearts for all your greatest support and efforts.We work 24 hours every day,including Saturday and Sunday.
Online Application for Great Wall of China Marathon 2015: http://www.greatwallmarathon.com.cn/application2015.htm
---The Previous News---
Please Contact for the details: greatwallmarathon@yahoo.com greatwallmarathon_japan@yahoo.co.jp market@beijingglobalmarathon.com
Our Official websites in Beijing: http://www.greatwallmarathon.com.cn/ http://www.beijingglobalmarathon.com/greatwallmarathon/jp/index.html
Our supporting website in Tokyo Japan http://www.greatwallrun.com