Auction for the Title Right of Great Wall of China Marathon 2015(Sept.16,2014)
From today,we will start the monthly-long AUCTION for the Title Right of the 14th Great Wall of China Marathon to be held on May 1,2015.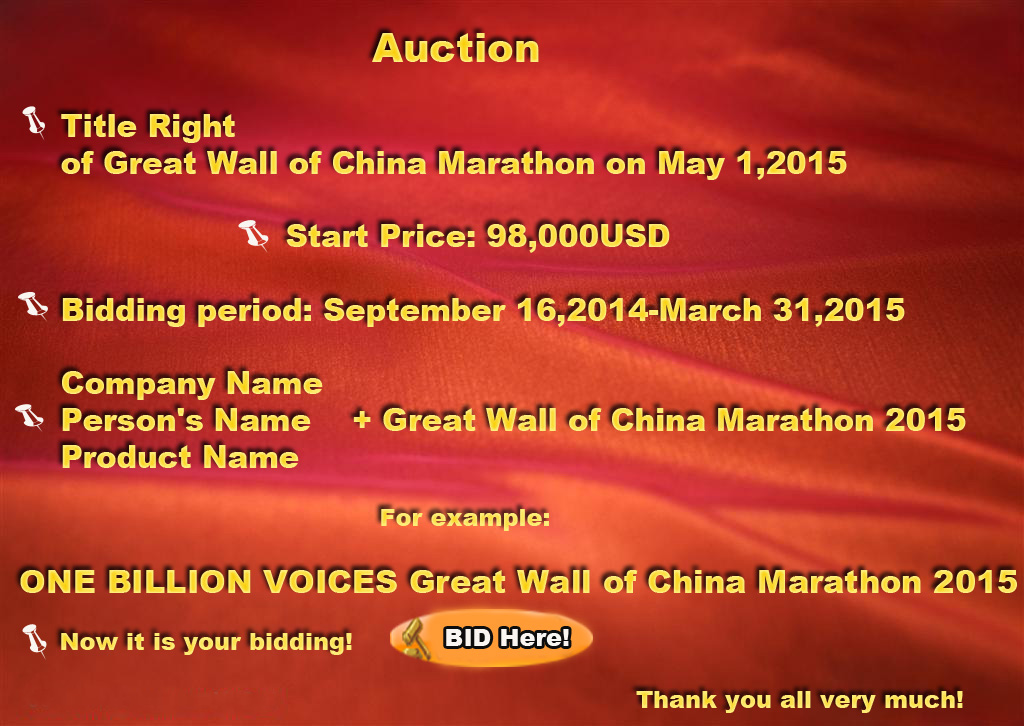 So please click the picture above or the link below for the Online Auction.
http://www.greatwallmarathon.com.cn/title_right_auction_for_great_wall_of_china_marathon_2015.htm
As soon as we get your bidding,we will contact you within 24 hours for the confirmation.And your bidding Title Right would appear on the same webpage here the next day.And on November 30,2014,the winner needs to make the full payment to our bank account.Then we will make the final announcement to the whole world in English,French,Chinese and Japanese.

Your title right name would be appearing on the big arch gates of START and FINISH,sponsors' boards and posters,your title
right name would also be printed on over 1500 t-shirts,bags,brochures,and engaved on all the 1500 medals of Great Wall of China Marathon 2015.
The below picture here is a sample of our staff standing before the sponsors' board with the sample title right sponsor on the top.Click the picture,you could see the larger size.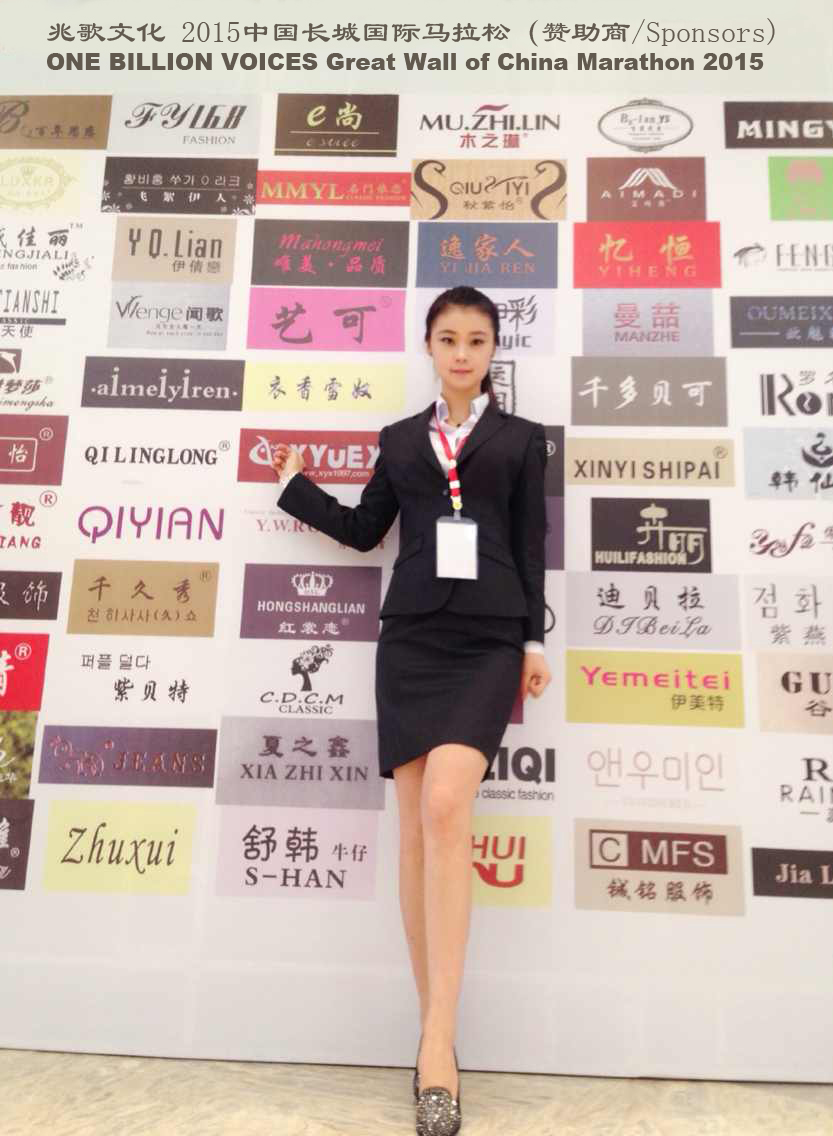 Thank you very much in advance for all the bidders!
Below are also the applications for Great Wall of China Marathon on May 1,2015 and the Roof of the World Marathon starting from May 2,2015,and the race there would be on May 6 and May 8,2015.We welcome you to apply one of them or both of them.


If you have any questions about the application,please feel free to write to us or directly talk with us.
Beijing Hotline:+86-15101680346
Your efforts are highestly appreciated. Thank you very much from all our hearts!
Online Application for Great Wall of China Marathon 2015: http://www.greatwallmarathon.com.cn/application2015.htm
---The Previous News---
Please Contact for the details: greatwallmarathon@yahoo.com greatwallmarathon_japan@yahoo.co.jp market@beijingglobalmarathon.com
Our Official websites in Beijing: http://www.greatwallmarathon.com.cn/ http://www.beijingglobalmarathon.com/greatwallmarathon/jp/index.html
Our supporting website in Tokyo Japan http://www.greatwallrun.com