Talk With Mr.Shigematsu Today(May 26,2013)
Mr.Shigematsu arrived at Kyobashi Station in Osaka before 10AM today,and then we had the talk afterwards.
During the talk,Mr.Shigematsu took down the note,and he told us that he would held meetings in Tokyo introducing about the Great Wall of China Marathon 2014 to some Japanese runners from June.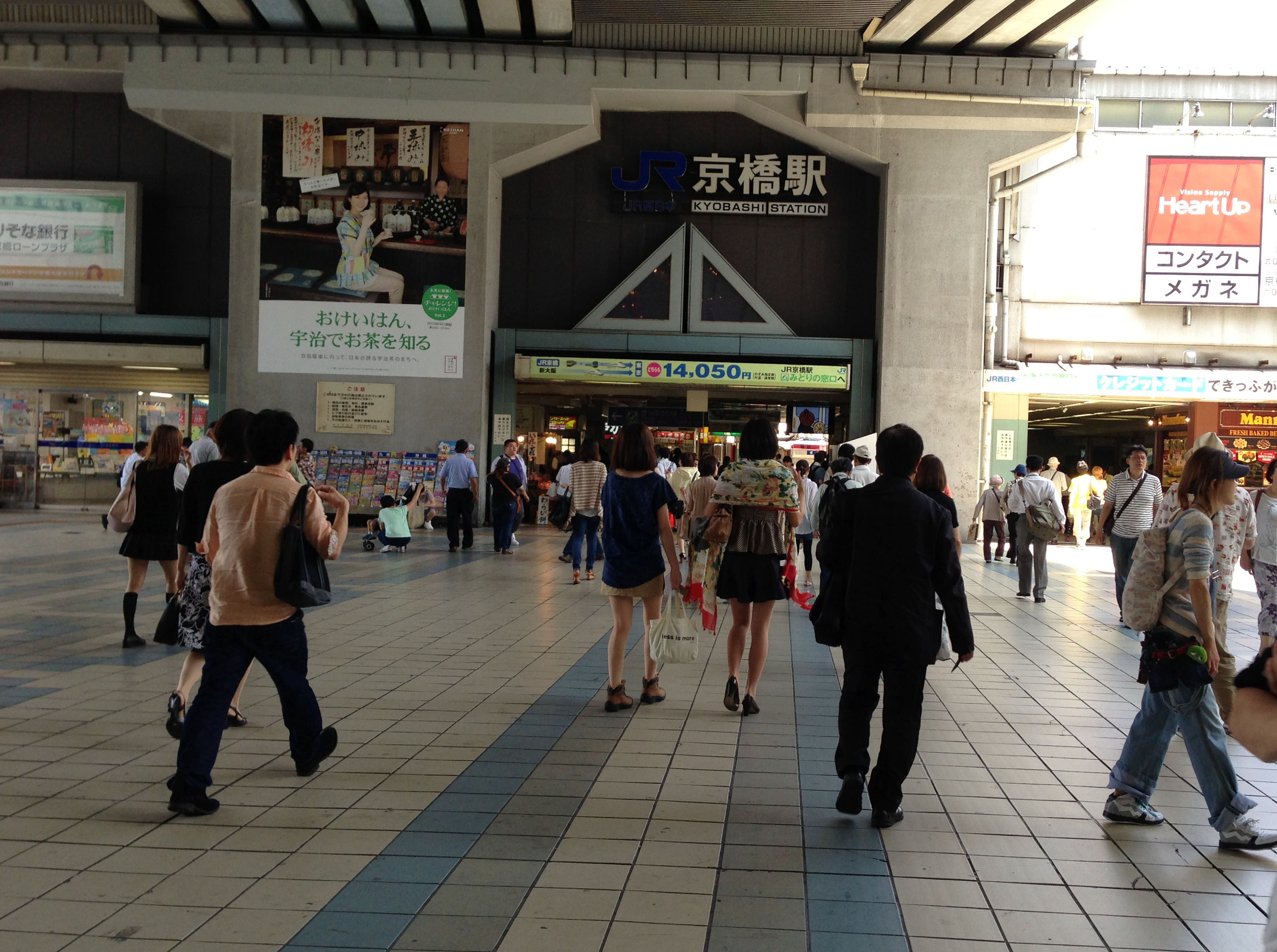 Kyobashi JR Station Osaka Japan today(May 26,2013).Click you would be able to see the large size.
Mr.Shigematsu and his team would soon start to cultivate and manage the marathon market in Japan.More than 200 Japanese runners would be appearing at the Great Wall of China Marathon on May 1,2014,and many of then would use the Great Wall of China Marathon 2014 Tours from Option 1 to Option 8.
Top Organizer Mr.Zhu told Mr.Shigematsu that Resona Bank would only accept the application fee and optional tour fee from Japanese runners,and Bank of China would accept the application and the optional tour fee from runners all over the world from now for Great Wall of China Marathon 2014.
After the very constructive and fruitful talk for the work of Great Wall of China Marathon 2014.Mr.Shigematsu went to JR Kyobashi Station and back to Yokohama.
Thank you very much,all our worldwide runners, for your warmest application and your greatest support today!
Great Wall of China Marathon 2014 Tours
Online Application for Great Wall of China Marathon 2014: http://www.greatwallmarathon.com.cn/application2014.htm
---The Previous News---
Please Contact for the details: greatwallmarathon@yahoo.com greatwallmarathon_japan@yahoo.co.jp market@beijingglobalmarathon.com
Our Official websites in Beijing: http://www.greatwallmarathon.com.cn/ http://www.beijingglobalmarathon.com/greatwallmarathon/jp/index.html
Our supporting website in Tokyo Japan http://www.greatwallmarathon.jp/